The only true performance bracket…

Wind Tunnel Tested, Spilling 87% of the wind!

Wind is a banner's worst enemy. Each day that

the wind kicks up, your banners take a beating.

With BannerSaver™ Brackets your banners

remain taut as winds reach approximately

105 KPH. As this happens your banners tip with

the wind in proportion to its speed. The more the

wind blows, the more the BannerSaver™ brackets

release … saving your banners and light poles!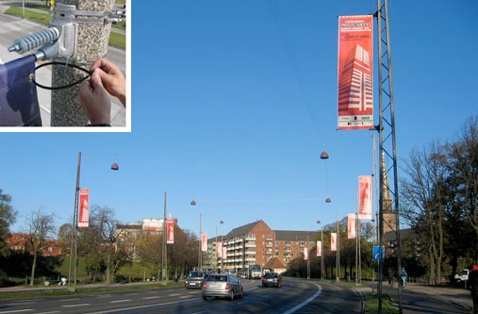 BannerDrop™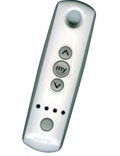 Turn ceiling space into selling space with BannerDrop™ display systems!

BannerDrop™ is a patented mechanical system for raising and lowering display articles using wire rope and an indexing mechanism that eliminates wire tangling and assures that display articles remain level at all heights.

4-channel remote control raises and lowers banners

to a height of 18 m!